Billy Foster

WLF Music
Billy Foster Bio
Billy Foster is a respected, pianist, composer, educator and producer. He has performed as a professional musician for the past 35 years and in additon to performing with others, has led his own groups for much of that time. Mr. Foster has written and produced recordings for both "Billy Foster and Audio" and the "Billy Foster Trio". He is a featured soloist on two of guitarist Henry Johnson's CD's on MCA Records. His work as a pianist and composer with the Valparaiso University Faculty Jazz Trio can be heard on the CDs "For The Moment" and the 2010 release "Journey". "Portrait" by the Billy Foster Trio features more of his work as a composer in addition to vocals by Renee Miles-Foster. Mr. Foster has also written and produced music for several television commercials.
As an educator, Billy Foster is retired from 35 years as public school music teacher in Gary, In. Mr. Foster served as jazz piano instructor at Valparaiso University from 1980 to 2014. In this capacity he conducted many jazz clinics, lectures and educational performances. In addition, he was a member of the Valparaiso University Faculty Jazz Trio. Curently, in addition to his private studio, he teaches piano at Indiana University Northwest in Gary, In. Mr. Foster served on the Indiana Arts Commission advisory panel for three years. Foster recieved a B.S. from Defiance College and an M.M. from Roosevelt University with additional study at New York University. Mr. Foster studied privately with famed jazz pianist Jaki Byard.
Over the years Billy Foster has played concerts with such luminaries as Art Farmer. Jimmy Heath, James Moody, Ernie Watts, Tom Harrell, Red Rodney, Clark Terry, George Coleman, Slide Hampton, Bobby Watson and many others. He is currently the host of the popular radio show the "Billy Foster Jazz Zone" on WGVE 88.7 FM in Gary, In.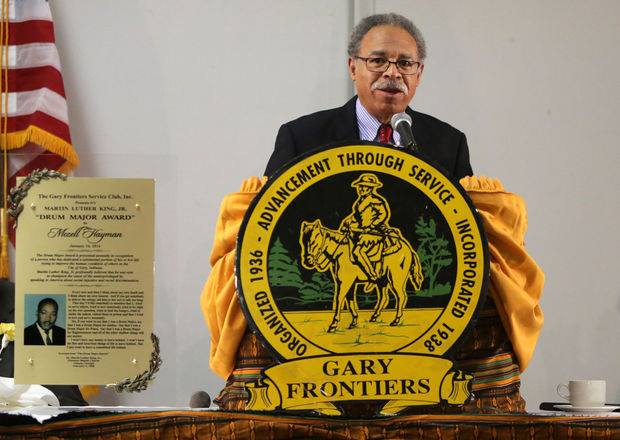 --Frontiers MLK Drum Majors Award----------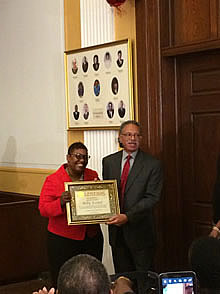 --City of Gary Legends Award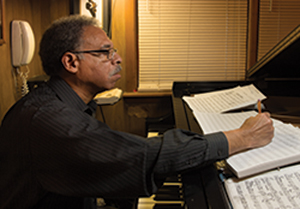 Billy Foster Trio
The Trio plays jazz styles from Ellington to Miles and has worked together for over 25 years playing concerts, clubs and a variety of affairs throughout the U.S. Singer Renee Miles-Foster adds her exciting vocal interpretations to the group. Other instruments may be added on request. For Trio info click : Billy Foster Trio